Agile marketing has had many names over the years, but what exactly is it? The creativity comes from the agile development and its ethics:
When following a plan, then answer to change

Big-Bang campaigns=Rapid Iterations

Testing and data over opinions and conventions

S

mall experiments over large bets

In

teractions over target markets

Collaboration over silos and hierarchy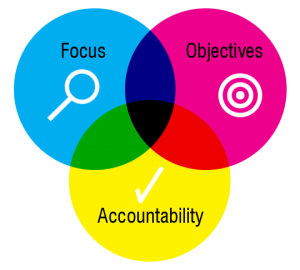 The objectives of agile marketing are of course to improve the tempo, clarity and adaptability to alter of the marketing function. When done correctly, this can be a really powerful tool in PR and social media! But what are the secrets in the agile marketing mindset?
1. Plan, Plan, Plan

!
You have to be aware of the cultural agenda as well as the news agenda. If you have been doing agile marketing for some time now, you would know that it is very important to know what events are coming up and exactly when they are happening. This can be for advanced planned activities or to let them seize growth within these events.

2. Don't just hear, LISTEN!

Long-time agile marketing experts know that having an ear on the ground can just sky-rocket your marketing. Take some interest in what people are talking about and what's going on for them. Keeping track of what is the big discussions on Twitter. This way, they are just waiting for the right circumstances to come their way. Living Just for Today is a good of looking at it.
3. If it's not relevant to your brand, it's not suitable for you!
Not every news story—big or small—is relevant to your brand. If you want to get into agile marketing, you have to grasp the character and image of your brand, then you will get how certain news stories fit in with your image. You cannot grab every opportunity—for every opportunity taken on; there have probably been 10 or 20 that you had to shoot off, purely because they didn't fit your brand's image.


4. Wait for the right moment!

Act fast if you see an opportunity coming your way—timing is key in agile marketing. With something like Twitter, fast is calculated by minutes NOT hours. Look for stories that hit the net literally seconds ago , which have pertinent and fancy replies at hand. The answer to this is trust with your consumers and staff at all times.
5. Inventiveness is important!

It is not only speed that is important, but also putting your creative hat on—if you don't have one yet, get one! Make it your aim to get funky, funny comments up before anyone else—if someone beats you to it, the chance is gone. So grab your creative hat and get your fun on when approaching agile marketing.
In closing, agile marketing can build a lot of buzz for your brand, and then some! These points are my take on agile marketing, but leave some comments if you have any.